Xtra Xtra fudgey XL Brownies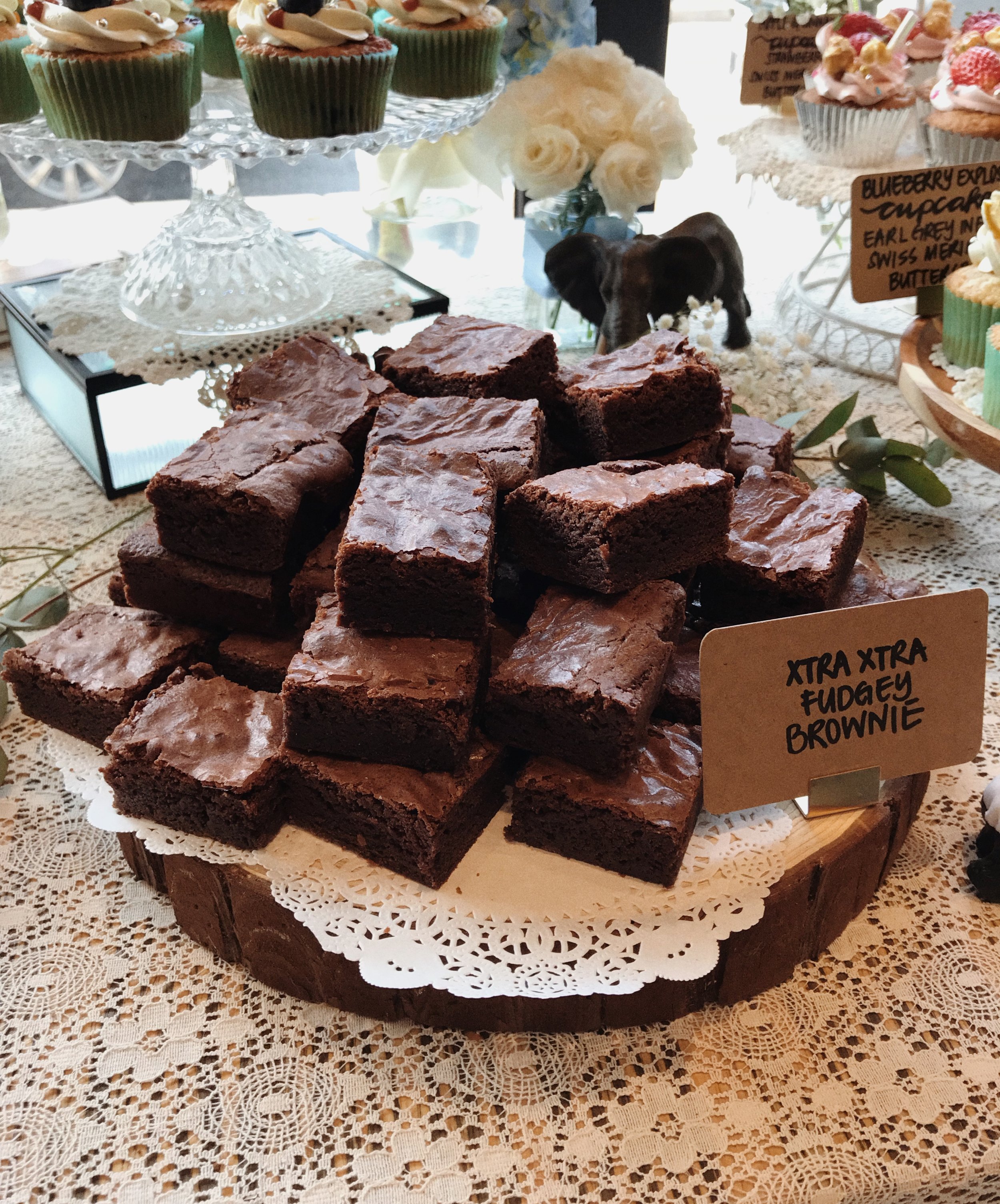 Xtra Xtra fudgey XL Brownies
The fudgest brownies we've ever baked in our lives! These XL brownies are 8x5 cm each, to be gobbled down quickly or cut up to share! Pair with your favourite adult ice-cream for Netflix and chill sessions.
$260 - for 10 XL (8x5 cm each) or 20 S (4x5 cm) brownies.
Orders must be placed at least 2 days in advance.
Collection of cupcakes at Causeway Bay Station only. Delivery? Available on the HK island. Please add "Delivery" to cart.
WE ACCEPT HSBC / PAYME TRANSFERS.