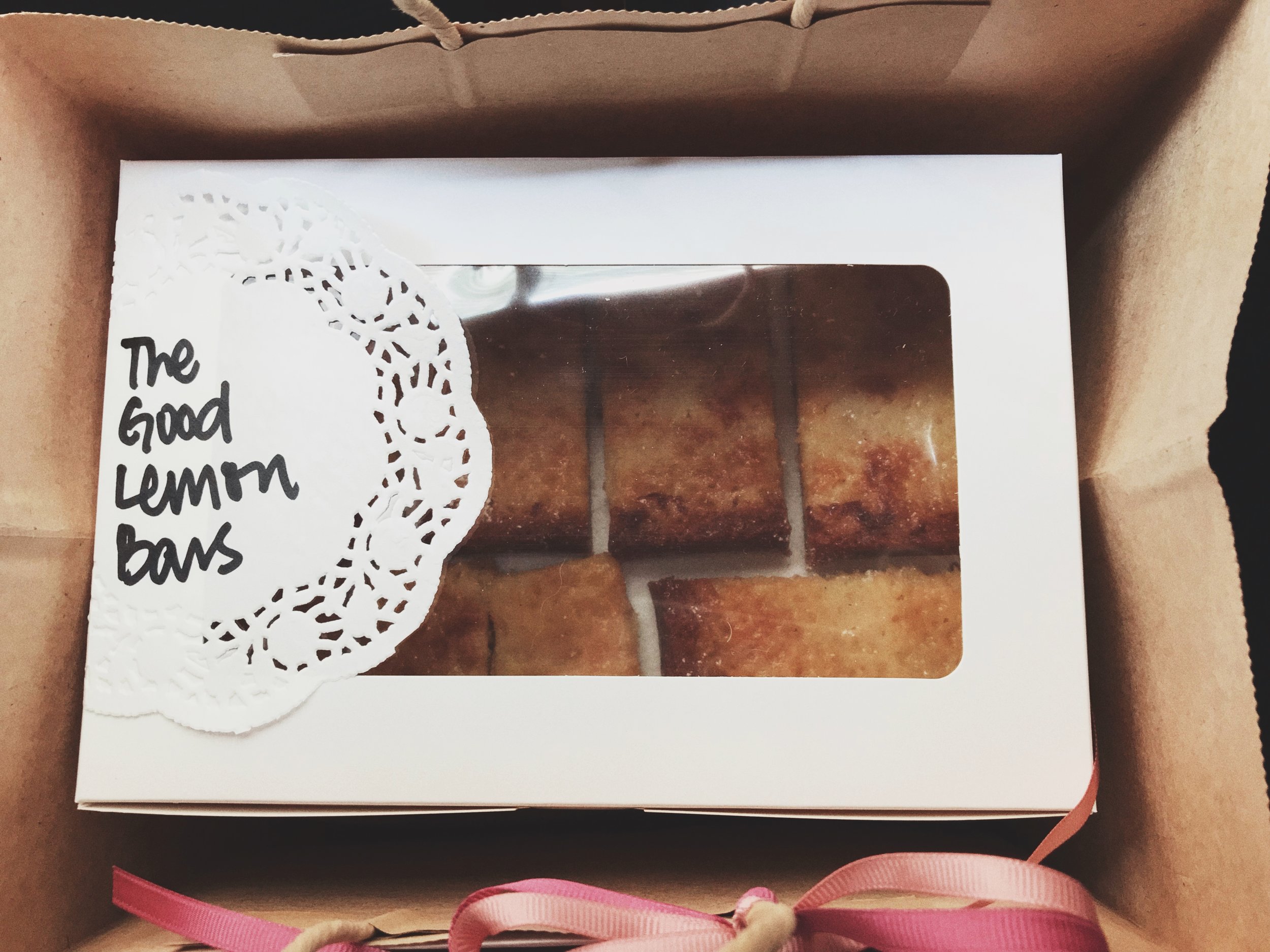 The Good Lemon Bars
Product Details
Tangy and zesty, these babies are a must for lemon lovers. An all-American (thank God for them) bar cookie, they're great at room temperature, out of the fridge or even the freezer. What a treat.
$260 | 10 Lemon bars (approx. 8 x 5 cm)
Ordering, Pick Up & Delivery Details (IMPORTANT!)
Lemon bar orders must be placed at least 3 days in advance. We're fully booked from time to time and if that happens we'd contact you asap and be refunding the order.
Collection of cupcakes is available at Causeway Bay Station only (Free!).
Delivery? Available on the HK island @ $80, TST/ Hung Hom area $150. Sorry that we don't deliver to other districts at the moment! Delivery is applied at check out.
WE ACCEPT HSBC / PAYME TRANSFERS. Please email us if you prefer to use these payment options.